This release of JBrowse Web includes a great many small improvements and bug fixes, see the full changelog below.
Some particularly salient improvements include:
Better indications for insertions​
The alignments track received a couple updates including "large insertion indicators" for large indels, and also an upside-down count of clipping or insertion events. There is also a triangular indicator plotted when the insertion/clip count exceeds a threshold at that position defaulted to 30% of reads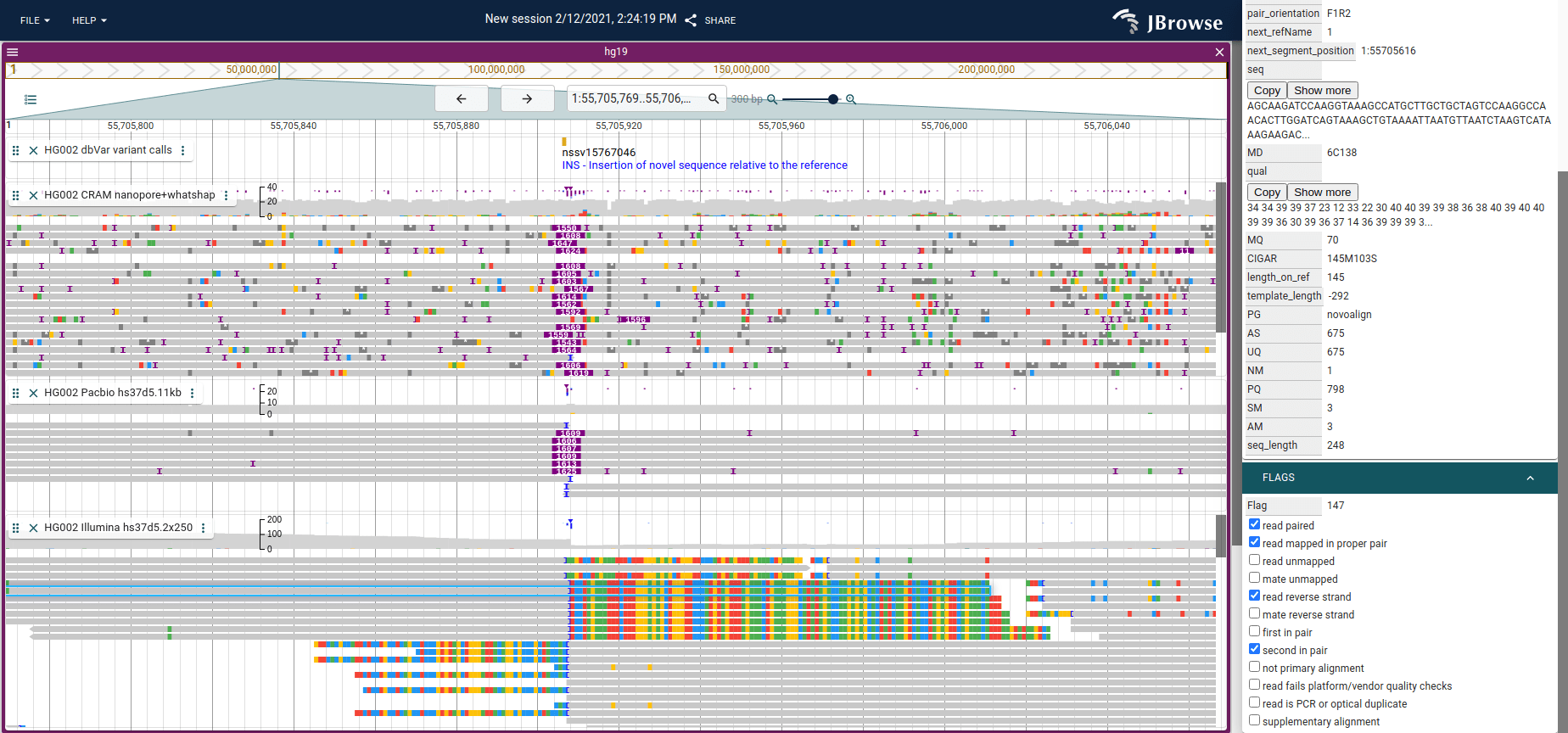 Click and drag the overview bar to "Get sequence"​
Users can now download regions of sequence by selecting a region in the linear genome view and clicking "get sequence". See the demonstration video below:
You can also "get sequence" in the read vs reference view, which allows you to "get sequence" for the inserted bases or softclipped bases from a read alignment

A long-requested feature, implemented in #1588 by @teresam856!
Enhanced navigation of paired end reads and BND/TRA breakends​
Feature detail panels for BND/TRA features, long split-alignments, and paired-end reads have links to navigate or popup of the breakpoint split views with their mates.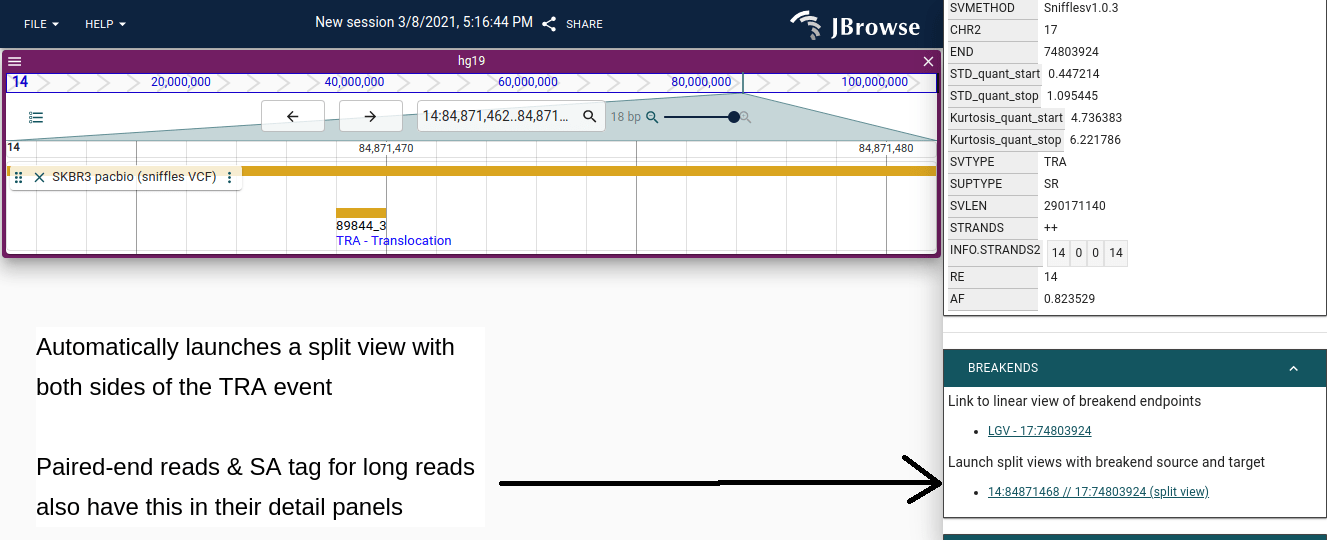 Implemented by @cmdcolin in #1701.
Downloads​
To install JBrowse 2 for the web, you can download the link above, or you can use the JBrowse CLI to automatically download the latest version. See the JBrowse web quick start for more details.
1.0.4 (2021-03-08)​
🚀 Enhancement​
🐛 Bug Fix​
📝 Documentation​
🏠 Internal​
Committers: 7​