In this guide, we'll get an instance of JBrowse web running on your computer's browser.
Are you an administrator, or want to install via CLI to get access to configuration tools? Follow our CLI quick start.
Want JBrowse desktop? Follow our JBrowse desktop quick start.
Downloading manually​
Download JBrowse 2 manually here.
Once you have downloaded the ZIP file, extract it to the directory where you would like to have JBrowse 2.
Checking the download​
The directory where you downloaded JBrowse should look something like this:
jbrowse2/




├── asset-manifest.json




├── favicon.ico




├── index.html




├── manifest.json




├── robots.txt




├── static/




├── test_data/




└── version.txt



Running JBrowse 2​
JBrowse 2 requires a web server to run. It won't work if you try to directly open the index.html in your web browser. We can use a simple server to check that JBrowse 2 has been downloaded properly. Run
cd jbrowse2/




npx serve . # use npx serve -S . if you want to refer to symlinked data later on



which will start a web server in our JBrowse 2 directory.
Navigate to the location specified in the CLI's output (likely http://localhost:3000).
Your page should look something like this: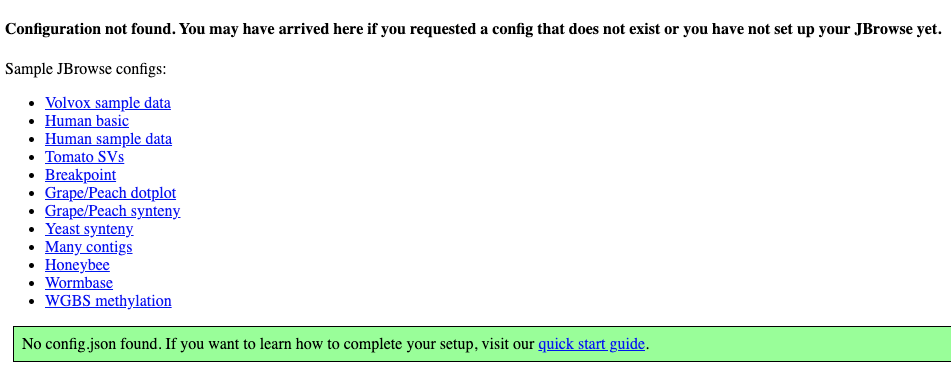 Click on the sample config to see JBrowse 2 running with a demo configuration. It should look like this: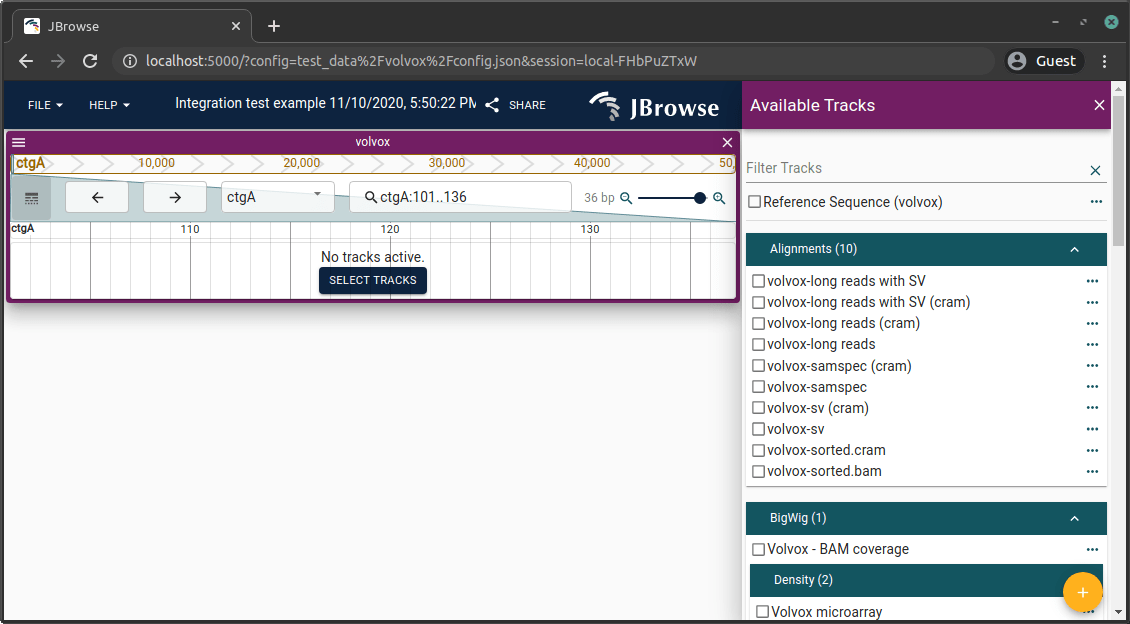 Congratulations! You're running JBrowse 2.
Next steps​
Now that JBrowse 2 is set up, you can configure it with your own genomes and tracks. There are two ways you can configure JBrowse 2: with the JBrowse CLI (guide here) or with JBrowse 2's built-in graphical configuration editing (guide here).